10+ Free Metro Style Icons Sets
Updated on Kisan Patel
Here are 10+ free and best sets of metro style icons that would make a great addition to your website or application and help to grab the user's attention.
Icons8 – 2,800 Icons

The largest free collection of Windows 8 icons. Single designer, consistent quality. Free download. PNG and SVG formats.
Metro UI Icon Set – 725 Icons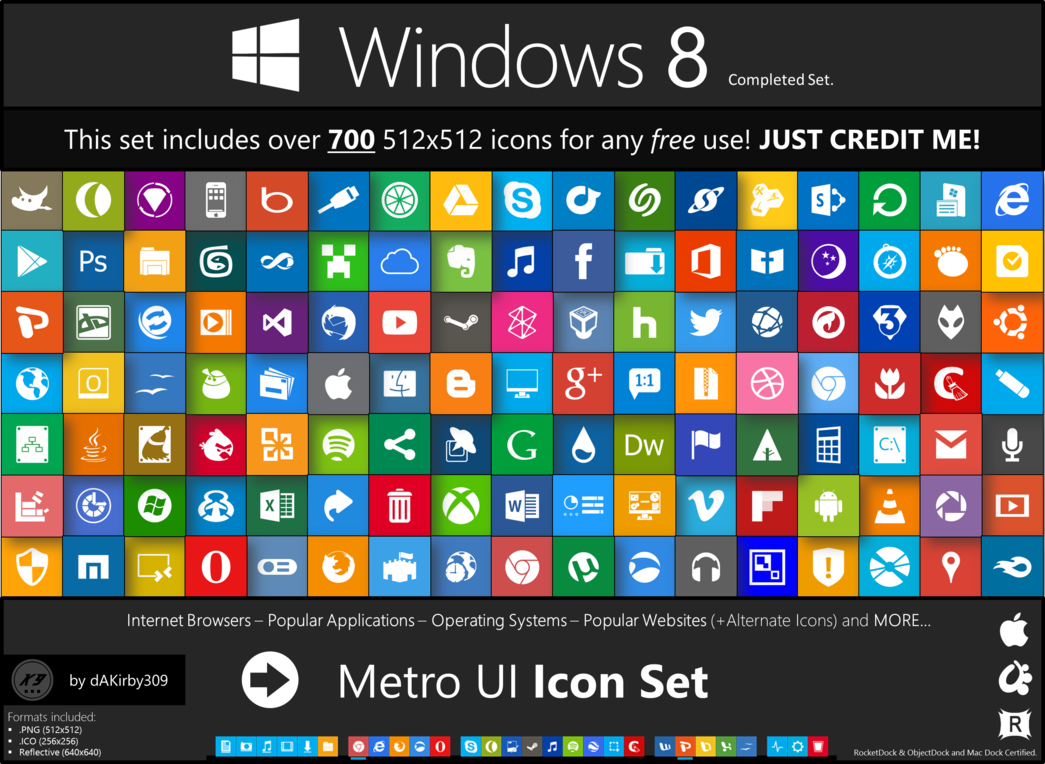 This set includes over 700 512×512 icons for any free use!
Modern UI Icons – 1259 Icons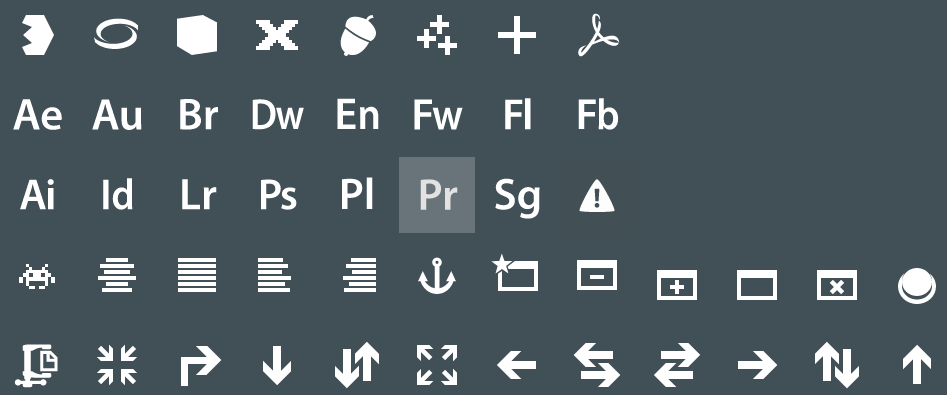 Handcrafted pixel perfect icons tailored for the Modern UI style. Each and every icon is carefully crafted in Expression Design with vector in mind. Now hosted on GitHub finding new icons and tracking your requests is easier than ever.
Metro2 – 100 Icons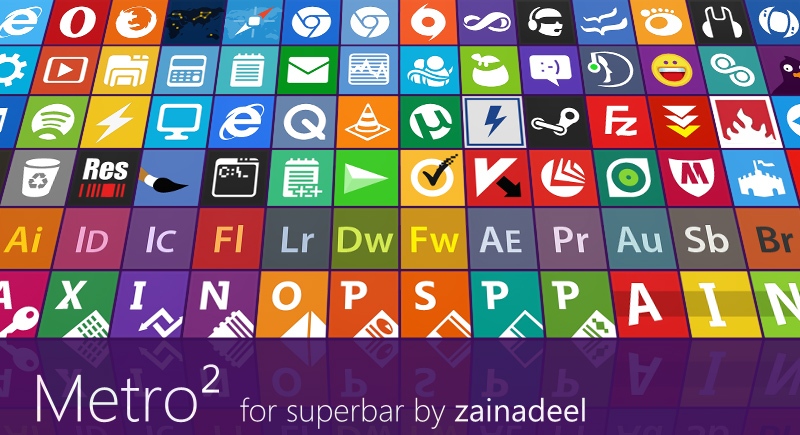 This pack contains over 100 icons and also the icons are only 32×32 size.
Free Windows Metro Icons – 130 Icons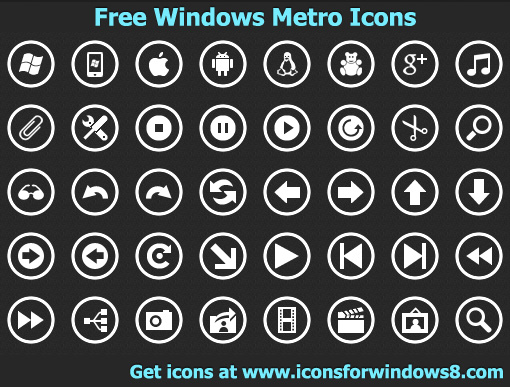 Free Windows Metro Icons is a pack of over 130 royalty-free icons. this collection of application bar icons includes 48×48 pixels images with a transparent background and an actual drawing located in a central square of 26×26 pixels. All the images are supplied in the PNG format.
MetroStation Icons Pack – 209 Icons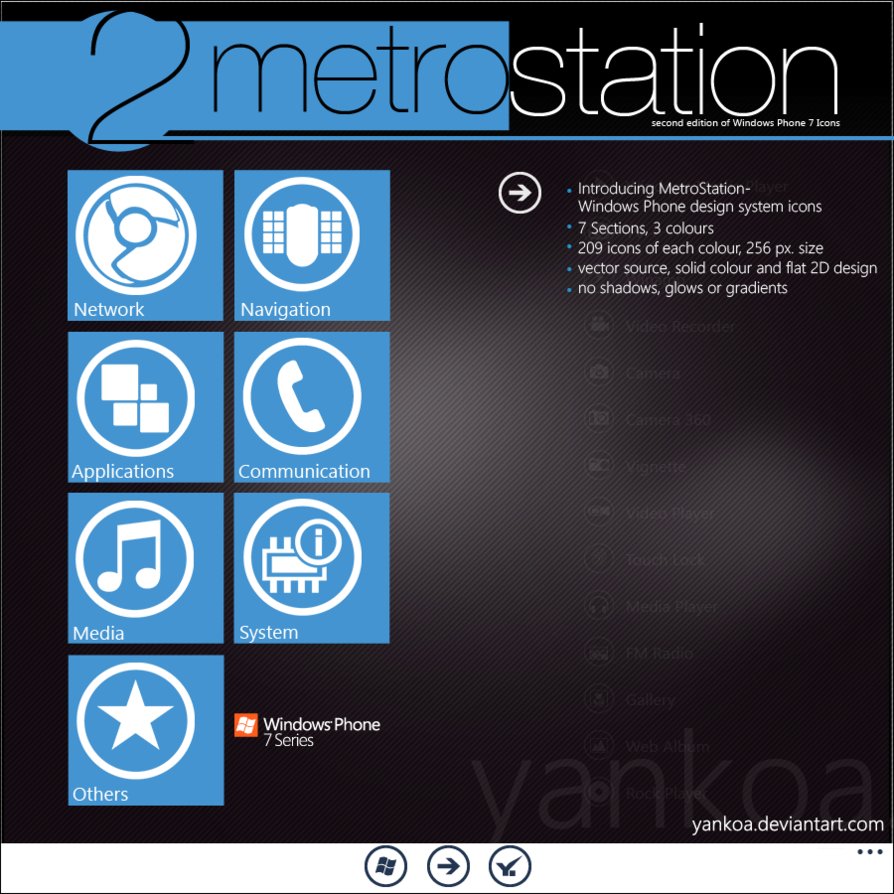 This collections contains 209 icons with 3 colours – white, blue and black (overall 627 icons). The files are 256 x 256px ico files (from 16 to 256px) and 256 x 256px png files.
Windows 8 Metro Icons – 436 Icons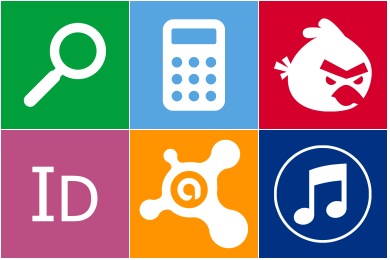 This pack contains the COMPLETED release of my Windows 8 Tiled Metro UI inspired icon set! This set currently includes 436 Dock Icons for today's top applications, internet browsers, Operating Systems & Manufacturers, 1-5 alternative icons for the top websites, AND MORE!
Metro icons inspired by WP7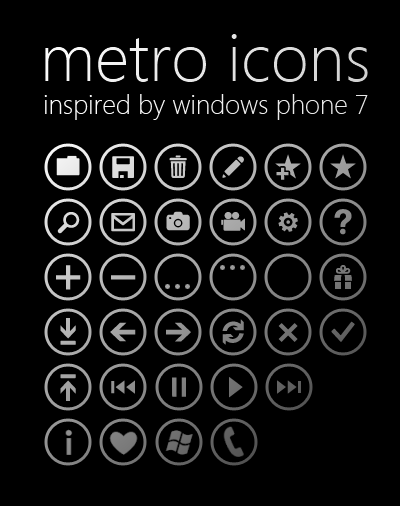 This icon package contains 130 icons from the windows phone 7.
Metro Style UI Social Icon Collection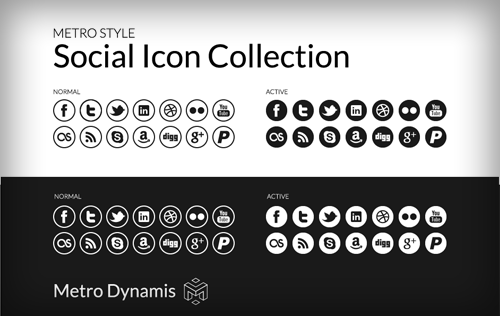 This icon pack contains all social networking website icons for free.
Metrize Icons – 300 Icons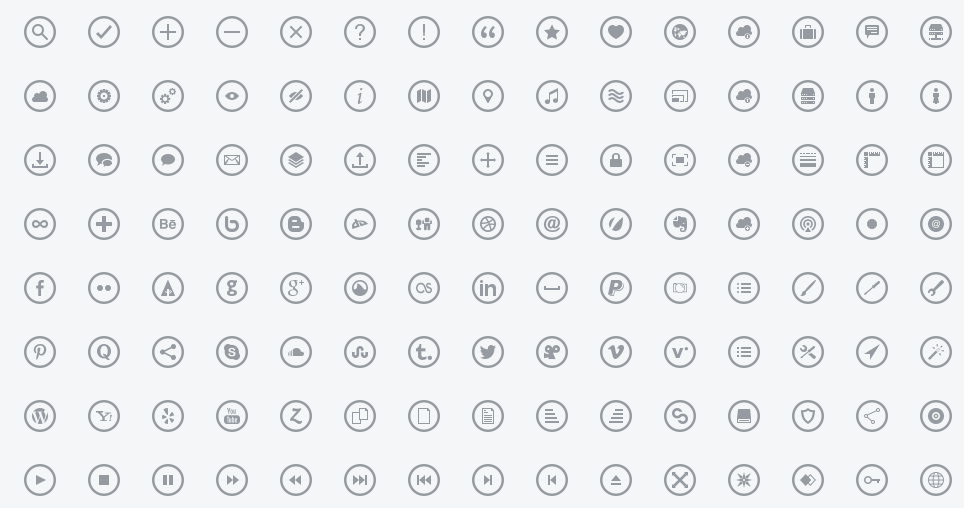 Metrize Icons is a free icon set, it works perfectly for your apps or web projects. You may use these icons for both commercial and personal projects and customize them any way you like.
More Resources to find Metro Style Icons
https://www.iconfinder.com/iconsets/windows-8-metro-style
---
Web Design
---
---